New line in our offer!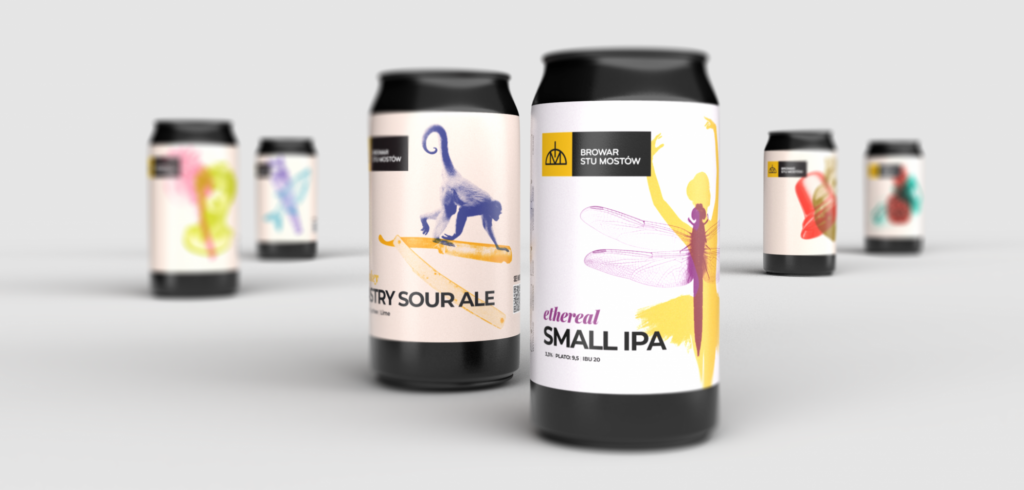 The content of beers included in it is dictated with the latest trends from the brewing world and the seasonal availability of additives used in the production process. Each one will be released once and in limited quantities to surprise your taste buds each time and provide them with new exciting sensations. We also made sure that the moments spent while tasting were unique not only for your palate, but also stimulated your imagination. Each beer from this series will be specify by one word closely related (although not always in the obvious way) with its beer composition and a picture on the label. All in order to make a moment spent with each can special and fully unique!
MILKY Oat Cream IPA

Super smooth, aromatic and perfectly drinkable! The IPA-style malt base enriched with the addition of oat flakes and lactose was hopped with a well-known and popular combination of Mosaic & Simcoe varieties, resulting in an extremely velvety and balanced beer effect!
FLAWLESS New England DIPA Citra & Mosaic | Simply Hops collab |

Brewed with a relatively simple malt base consist of barley malt and oat flakes. In this beer we went really heavy on Citra and Mosaic hops at every possible stage of the process using gorgeous products that Simply Hops provide us. The result is an 8% hazy, orange colored beer with a white long lasting head, and whats most important – filled with the hoppy aroma and flavour.
LOADED New England IPA El Dorado, Citra & Sabro

Hazy, juicy and… loaded with intense hoppy aroma! Get to know our newest New England IPA hopped with El Dorado, Citra & Sabro varieties. They filled it with tropical fruit notes like lychee and papaya, accompanied by subtle coconut notes. Together with a hazy and malty base, they created a crisp, juicy and super drinkable beer – perfect for the early spring days!
MONKEY Pastry Sour Ale Banana, Lychee & Lime

Sweet and sour beer brewed with the addition of wheat malt, oatmeal, lactose and huge amounts of bananas, lychee puree and lime juice. Don`t forget to keep it cold and do not wait – drink fresh to fully enjoy its intense aroma of tropical sorbet, multivitamine, and fresh lychee fruits. Tropical, summer memories enclosed in a can!
ETHEREAL Small IPA Citra & Mosaic

DⒺlicaⓉe, Ⓗazy, aromatic, light, noblⒺ, spiⓇitual, majⒺstic, subtle, sophisticⒶted, airy and spirituaⓁ. Get to know our ethereal Small IPA in the hazy, New England version with an intense, hoppy (Citra & Moaic) aroma and the content of alcohol reduced to 3.5%!