We invite you to our company store and bistro – Conceptu Stu Mostów, where you can shop both stationary and online.
In the offer you will find dishes from the regular Concept menu, products from local suppliers, shortened pub menu and selected beers brewed in Browar Stu Mostów. Their full offer can be found on the Piwne Mosty e-shop website:
If you have any questions or problems with the order in delivery – call us directly on the number: 531 786 116
Please follow the guidelines during the stationar visits at #Długosza2 Street, take care of each other and see you soon!
LUNCH MENU
It`s available from Monday to Friday, between 12:00 and 16:00 p.m.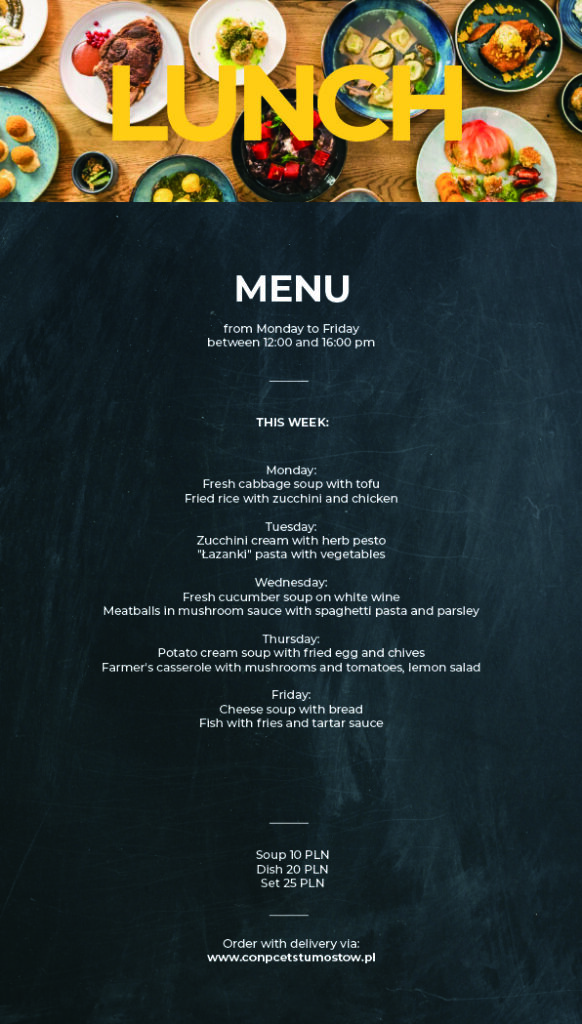 CONCEPT STU MOSTÓW MENU
Order via: http://www.conceptstumostow.pl