Our Pub and bistro / bakery – Concept Stu Mostów are open again!
You can also make shopping online via our website: www.conceptstumostow.pl.
Beers from our offer can be find: http://www.piwnemosty.pl
If you have any questions about the order in delivery, please call us directly: 600 715 572.   
PUB MENU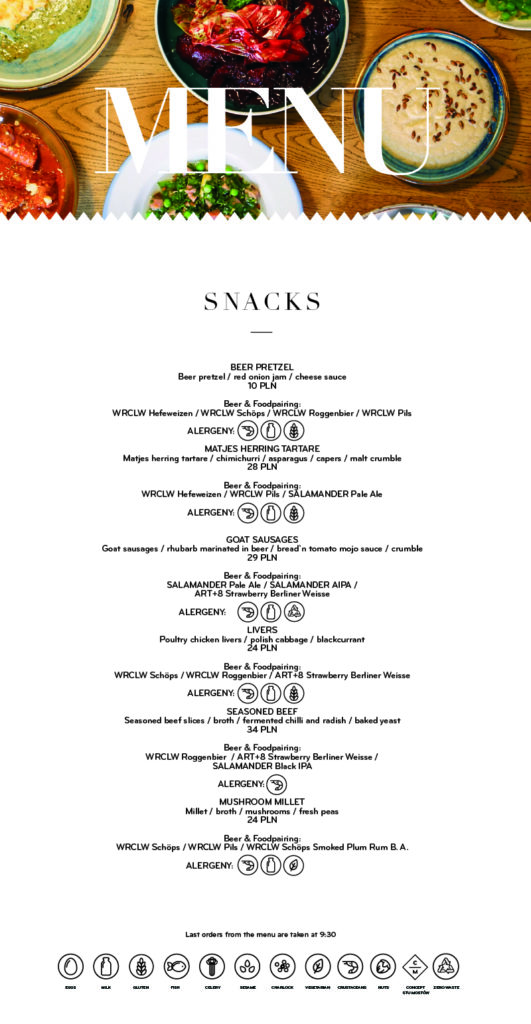 LUNCH MENU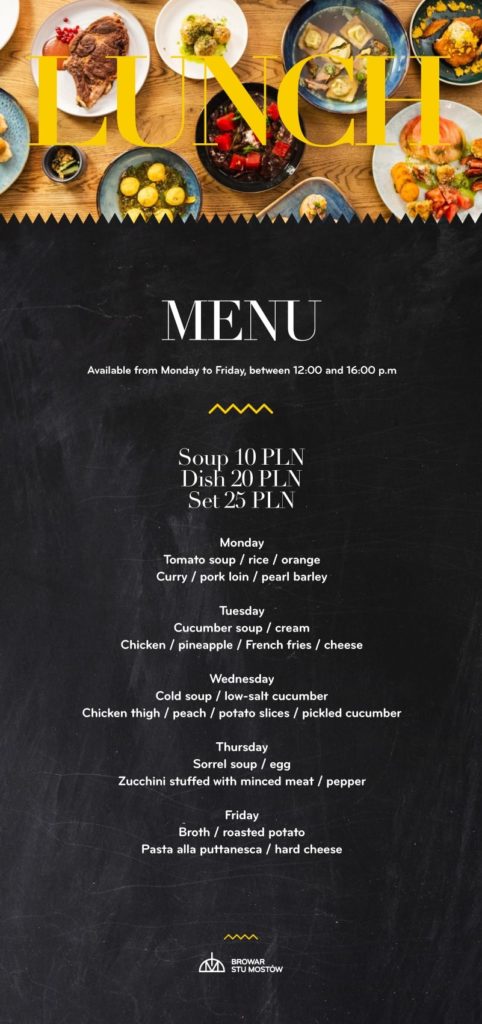 It`s available from Monday to Friday, between 12:00 and 18:00 p.m.
CONCEPT STU MOSTÓW MENU
Order via: http://www.conceptstumostow.pl