We invite you to join the first release this autumn!
Cold, autumn evenings are coming and that`s exactly why we`ve brewed a new beer from the WRCLW brand – Oatmeal Stout, that`d perfectly match them!
It`s a fuller variant of traditional, dark beers brewed since the late nineteenth century in England and Scotland. The original, Scottish recipe contained a very large amount of oat malt, which affected the velvety texture of this beer. In England, it enjoyed the greatest popularity in the interwar period. After years of absence, this style regained its splendor in the 1980s, when it returned on the wave of beer revolution!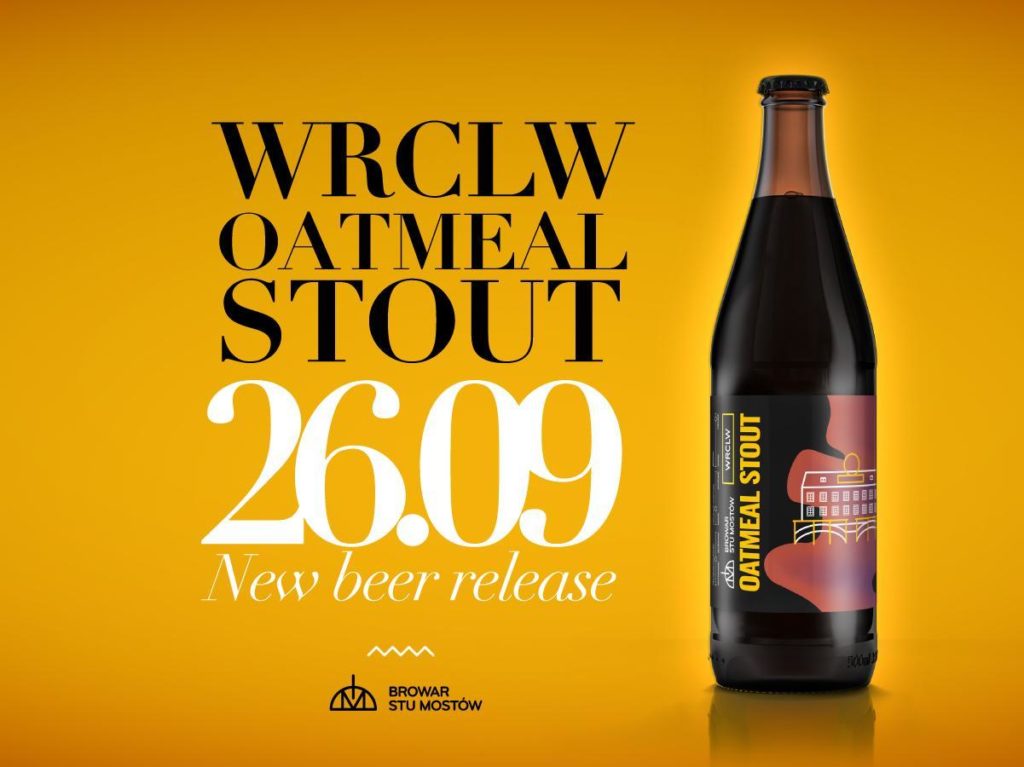 It`s a dark and aromatic Stout, filled with coffee notes and characteristic smooth texture obtained by the addition of oat flakes. Although dark beers are usually associated with heavy, strong and extractive beers Oatmeal Stout is definitely NOT one of them!
Low saturation, alcohol content and extract affect its high drinkability, thanks to which you can easily enjoy more than just the first sip – we invite you for the release on 26 September at our taproom!