We are pleased to announce that as part of cooperation with the New Horizons Association we have become a part of the American Film Festival. As one of the partners we have prepared for its participants beers that will perfectly match the theme of the festival: Salamander Pale Ale and Salamander AIPA.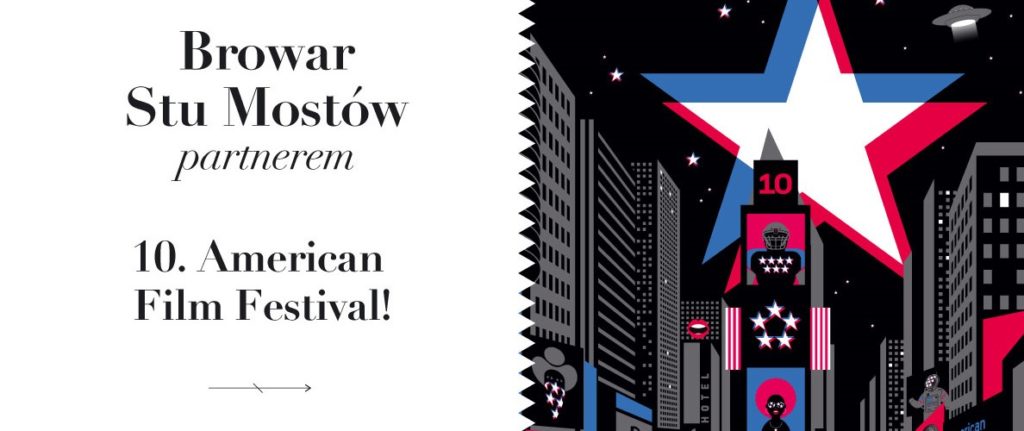 Salamander Pale Ale is a light, top-fermented beer with moderate bitterness and a well-balanced taste. In its production process we used only new-wave American hop-varieties: Chinook, Simcoe and Mosaic, which introduced resin, tropical fruit and citrus notes. It's the perfect substitute for the classic Pilsner with a surprisingly rich aroma and high drinkability!
Salamander AIPA is a beer that thanks to its unique taste, distinct bitterness and perfect balance, permanently took the tap number four in our taproom on Długosza Street! Our interpretation of the West Coast IPA style contains a whole range of aromas, including citrus and tropical notes of mango, passionfruit, pineapple and grapefruit. We obtained this effect by using American hops composed of: Columbus, Mosaic and Citra. In addition to the deep aroma, they introduced a solid dose of bitterness to the beer, which gave it a unique character. It's a full-bodied, beer that, despite its strong character, caters to a wide range of tastes.
We invite all fans of good cinema and taste to join this unique cultural event and try our beers. The festival will take place on November 5-11 in Wrocław.
#GOWRCLW!