On the occasion of Sour Day falling on the 14th of September, we are preparing a whole (sour) week of attractions at our taproom!
It will start with the release of an extremely aromatic – Salamander Passionfruit & Nectarine GOSE!  
Gose is a German-style sour, wheat beer derived from the town of Goslar.
In its production process, salt is traditionally used to obtain fullness, delicate minerality and highlight the taste of additives, which in this case are purees of passionfruit and nectarines!
We invite you to take the first sip on the 12th of September at our taproom! 

This sour, full, aromatic and extremely refreshing premiere will be the perfect introduction to Sour Week at Browar Stu Mostów!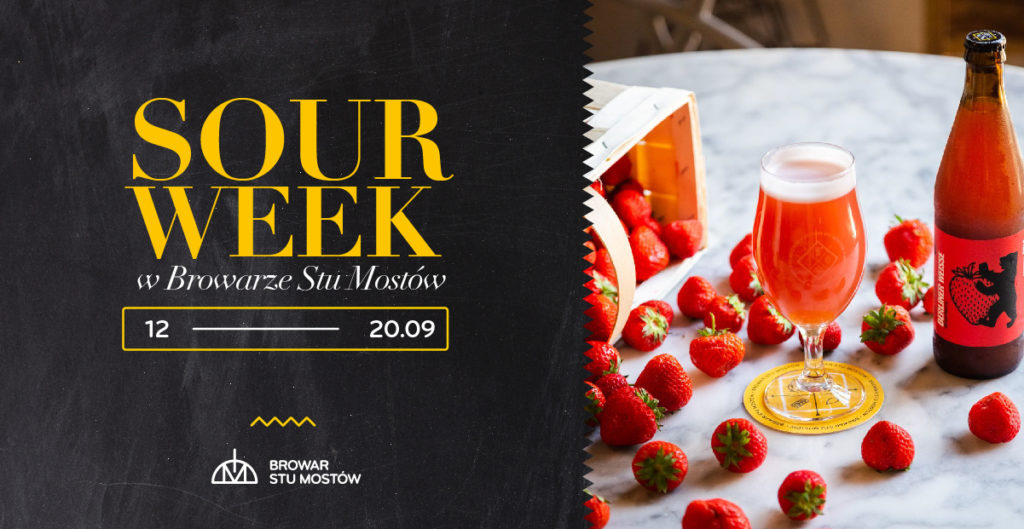 During the Sour Week, other beers from the sour family will also be waiting for you on our Pub taps. You can find the actual schedule on the website: http://stu-mostow.ontap.pl/
The week's culmination point will be the sour beer tasting panel from our own and other top European breweries offer!  
Feel invited!