In the 29th edition of the ART series, we joined forces with the Australian brewery Yeastie Boys! 
Together with James Kemp, we`ve created a completely new style for us – Florida IPA. To the bright, cloudy base with the addition of oat and rice flakes, we added a solid dose of Azacca, Topaz, Citra and Motueka hops in a total amount of 25g per liter of obtained beverage! Thanks to this American-Australian blend, we have received a very intense aroma of spicy mango, pineapple, tangerine and citrus along with refreshing notes of mown grass and pine shoots. The juiciness of the premiere Florida IPA was enhanced by the addition of lactic acid bacteria, thus intensifying its sour taste!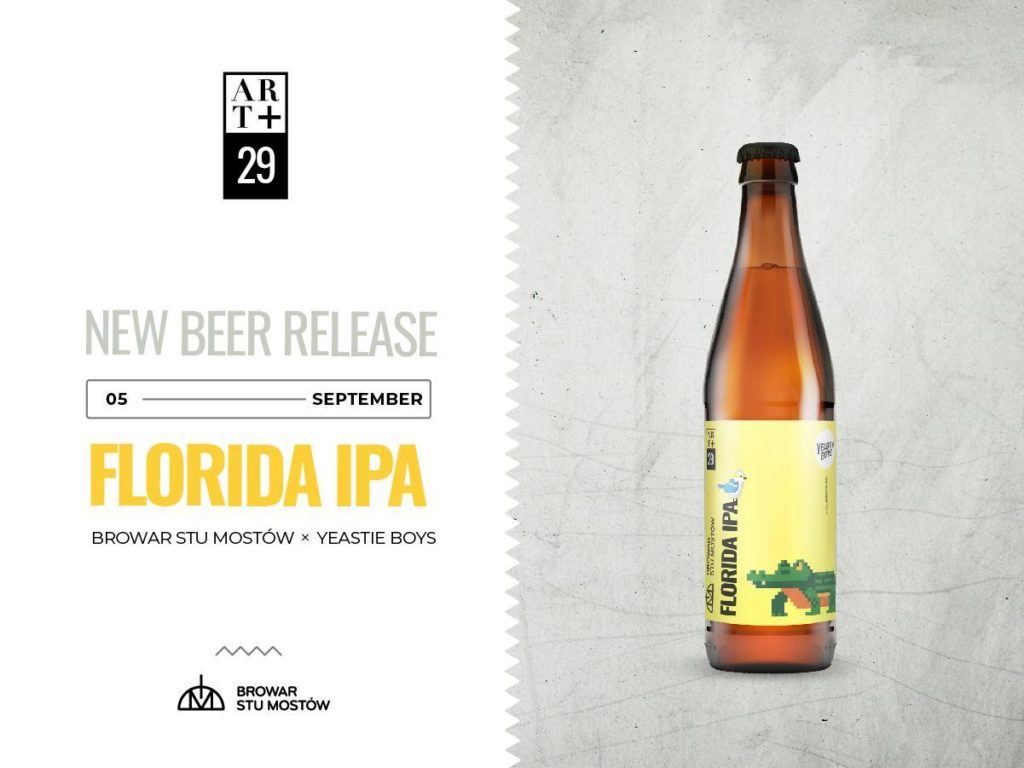 Don`t miss the release in our taproom – it will take place on 5. September!