The mission of Browar Stu Mostów is to brew beer to build the most beautiful bridges between people, cities, and countries, and those between past, present day and future. Since the Europe on the Fork Festival reflects our mission, we are going to use this opportunity to present our products to the festival's participants. This year's edition is taking place under the theme of freedom and transformation that took place in Europe after 1989.
We believe that beer is important for our national identity. By any means, Wrocław is a city that boasts rich brewings traditions. This is the reason why we would like to present WRCLW SCHOPS and its history during the festival. This beer has played an important part in shaping the identity of Wrocław. It's in Browar Stu Mostów that we have recreated this beer style brewed in Wrocław over 500 years ago. And now the recipe for this beer style that brought the city fame and prestige has been recreated thanks to historians and brewers from all over the world.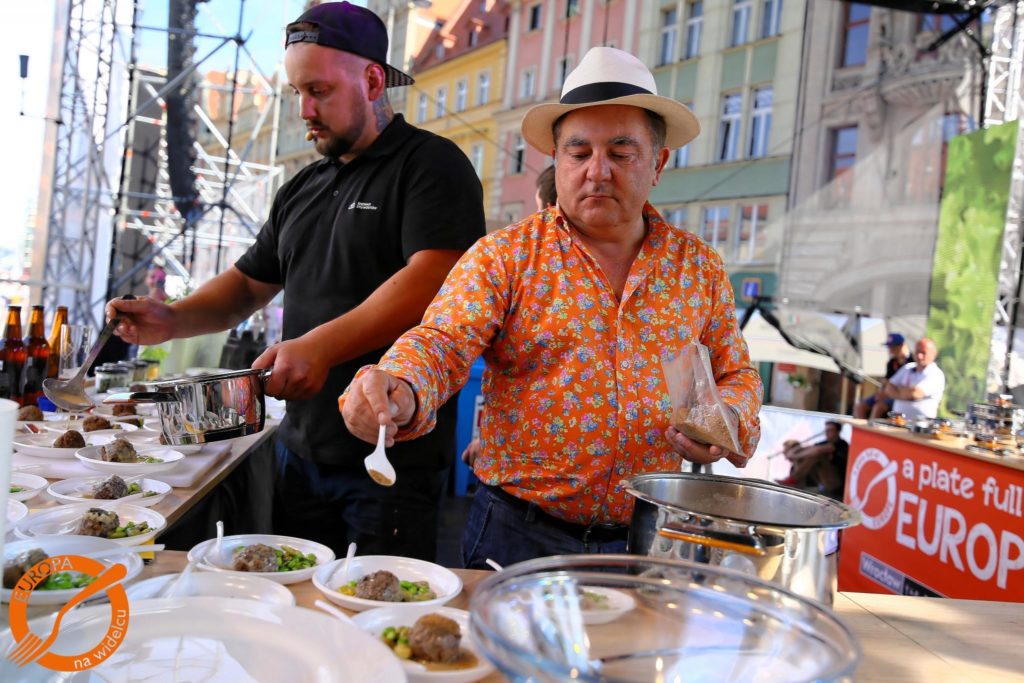 This year's edition of the Europe on the Fork festival celebrates traditions and freedom. The event focuses on the cuisine of the countries which regained their identity or were established after 1989 including: Czech Republic, Slovakia, Bulgaria, Romania, the countries of the former Eastern bloc, or former Yugoslavia. Following this theme, Browar Stu Mostów has prepared a special FESTIVAL MENU inspired by the anniversary of the Roundtable: herring served with sauce and rye bread baked by Concept Stu Mostów, traditional "gzik": baked potato served with smoked cottage cheese and fresh pickles, and hoppy cream rolls.
Feel invited to celebrate with us between 29 May and 2 June on Długosza Street and on the main square in Wrocław. Visit our stand no 161 to taste our historical beer, WRCLW SCHOPS, try snacks by Concept Stu Mostów, including the legendary BEER PREZTEL, and buy such preserves as wort mustard and brewers' grain bread.