We have joined forced with one of the most interesting Hungarian breweries, Mad Scientist, to brew ART+28 New England IPA in two versions: Amarillo Mosaic Nitro and Citra Galaxy Nitro! These light, hazy, mineral, and subtly sweeter beers are a great example of a new and modern take on the IPA style. Since we have used the cold hopping method, both beer versions are incredibly juicy and hoppy. The Amarillo and Mosaic version releases intense white and tropical aromas. The Citra and Galaxy version releases citrus and stone fruit tones. Nitrogen infused beers have velvety texture which takes the style's juiciness to the next level.
Only the lightest malts have been added to the mashing kettle along with oat flakes to produce an incredibly velvety and hazy effect.  Mashing in high temperatures enhances the beer's maltiness and its mineral finish. It's a great foundation for intense hopping.
Cold hopping is one of the key characteristics of the IPA style. The idea is to reduce hopping in hot processes and focus more on adding exceptionally fresh hop varieties right after fermentation and ageing.
We have added loads and loads of Amarillo and Mosaic as well as Citra and Galaxy hop varieties. In total, we have used over 23 g of hops per one litre of the ready beer. In return, Amarillo and Mosaic version releases wonderful aromas of litchi, tangerines, pineapple and mango while Citra and Galaxy those of stone fruit such as peach, apricot, and passionfruit.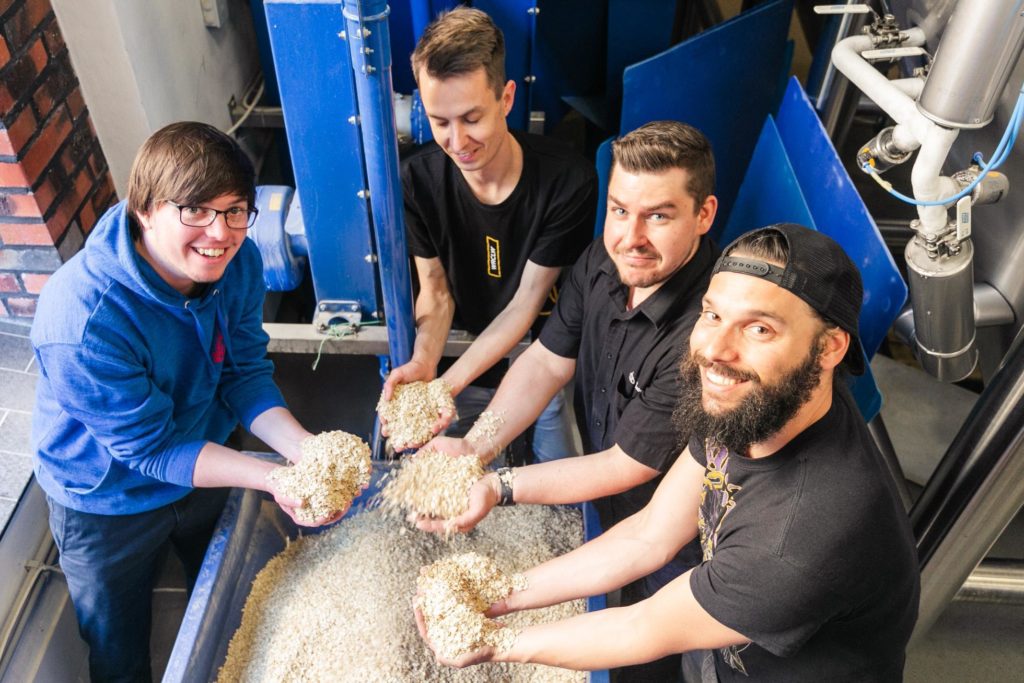 This is the first in Poland, and possibly in the whole world, nitrogen-infused New England IPA! The cascading effect looks exceptionally in hazy beer like this while its velvety texture enhances the juiciness of this style. Don't miss the unique chance to try both versions on our release day: May 23!