We have joined forces with the Finback brewery from Queens, NY, to create a strong and very hoppy beer:  Double India Pale Ale with pink guava and yuzu puree. It's a striking mix of citrus and tropical flavours and hops! ART+26 DIPA Yuzu and Guava. That's the beer to have in Queens and beginning with 10 May in Poland!
As the "DIPA" suggests itself, the beer is strongly hopped – the biggest amount of hops were added to the Whirlpool and, mostly, the ageing process. In total, we have used over 30g of the wonderfully aromatic varieties: Citra, Mosaic, and Simcoe, per one litre of the beer. It's yet another strongly hooped beer next to ART+24 DDH DIPA Oat and Spelt.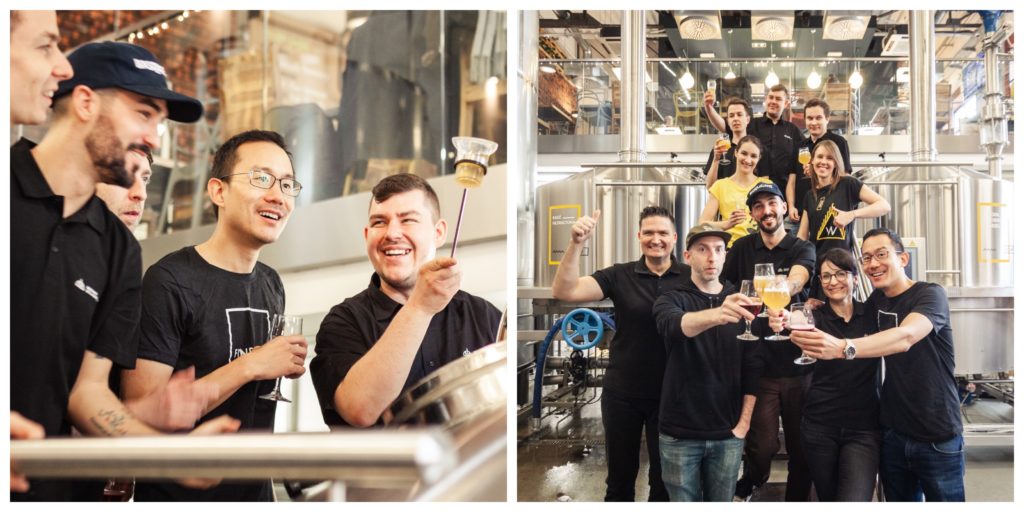 The beer is very light taking into account its high extract (21 Plato) as we have used only light malts. The grist consists mostly of the Pilsner malts with added oat and wheat flakes to produce slight haziness and velvety smoothness. Part of the extract comes from maltodextrin, unfermented sugar that produces full and light sweetness.
On top of hoppy aromas, there are fruity flavours:
– Pink guava puree – natural, 100% puree, produced from whole fruit, seeds included. Guava is an incredible fruit. Often called "the apple of the tropics," guava is slightly bitter, sour, and subtly sweet. Its aromas are multi-layered and include: blackcurrant, green grass, flours, fruit, and a bit strong phenol aroma that brings to mind white pepper and cloves.
– Yuzu juice – Citrus junos, or yuzu, a sour fruit grown in Japan. Known for its intense flavours, yuzu is the most sour and aromatic citrus fruit. It is very efficient. Yuzu juice is pressed from whole fruit including peel and seeds to preserve its intense aroma. The juice increases the beer's acidity and accounts for its fresh and distinct citrus aroma.