Have you heard of Barrier Brewing Co.? It's a cool brewery from Oceanside (Long Island, NY)! They are well known for brewing delicious double hopped IPAs. That's the reason why we have decided to cooperate with them to create something along their lines. We've come up with very strong and full Double IPA with added oat and wheat flakes and loads and loads of hops. It's a strong, aromatic, and double hopped DDH DIPA. Don't miss the new release of  ART+27 DDH DIPA on May 9!
Double Dry Hopped DIPA is the style to be brewed today! We wanted to give it some more personal and innovative style. This is the reason why we have created a slightly sweeter beer with an intense hoppy aroma and subtle bitterness. There are numerous varieties of this style. Ours is the strongest and most intense in every respect!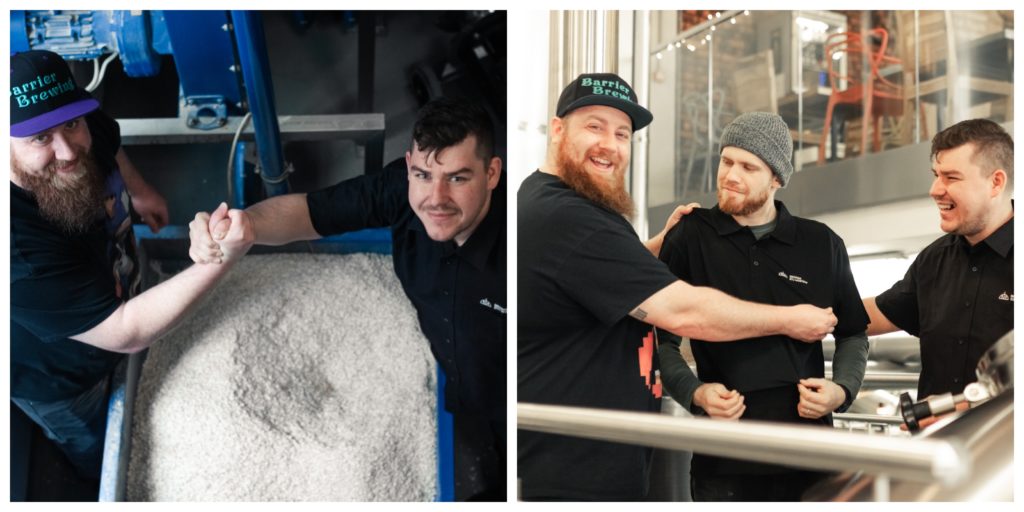 As the "DDH" suggests, the beer is super hoppy. The biggest amount of hops was added to the Whirlpool and, mostly, during the cold fermentation and ageing process. In total, we have used 25 g of the wonderfully aromatic hops: Citra, Mosaic, and Chinook, per one litre of beer. It's one of our most hoppy beers. The hop varieties have released the fruity aromas of grapefruit, mango, papaya, and pineapple.
ART+27 DDH DIPA is very light taking into account its high extract (22 Plato) as we have used only light Pilsner malts that have produced a clear hoppy and yeasty profile.  Added oats and wheat flakes have given the beer a slightly hazy and velvety texture. It's the first time we have used "oat milk," or ground oat flakes added during the boiling process, to enhance the beer's texture. Part of the extract comes from maltodextrin, unfermented sugar that produces full and light sweetness.