ART +24 DDH DIPA Oat and Spelt – the first canned craft beer by Browar Stu Mostów!
Yet another technological challenge completed! Now, everyone can enjoy our craft beer in a can. This is Double Dry Hopped DIPA, an increasingly trendy beer style and quite an innovative take on the DIPA style where the beer is slightly sweeter with the main focus on the hopping aroma rather than bitterness. The beer is to be hazy to bring to mind fruit juices and to remind us that this is the style to drink super fresh. That's when it's most impressive.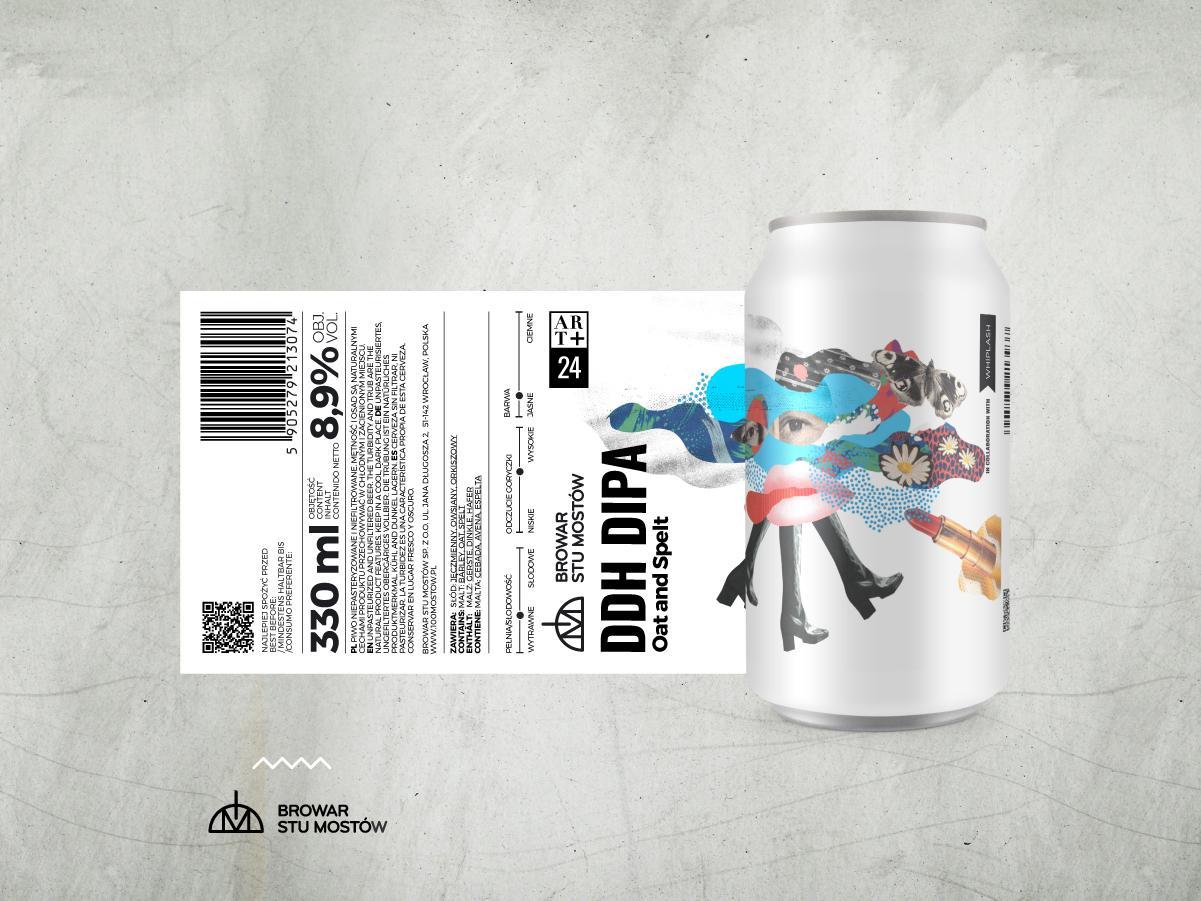 We have brewed ART+24 DDH DIPA Oat and Spelt in cooperation with Alex Lawes and Alan Wolfe, our Irish friends and founders of the Whiplash brewery. Their incredible story started in Rye River Brewing, where they used to "rent" tanks at their workplace to brew singular beer styles on a small scale. Before long, their brews started gaining in recognition and appreciation. Things went fast from then on. In 2016 they opened Whiplash only to be awarded the title of the Best Beer by Irish customers, the Best Brewery by beer bloggers, the Best New Brewery by Honest Brew, and the top Irish brewery by Untappd.

We have decided on a unique grist made of nearly 30% oat and spelt malts, which give the beer its hazy and velvety texture. The strong process of double dry hopping
with such highly aromatic hop varieties as Simco, Mosaic, and Galaxy has produced exceptional juiciness and fruity hoppiness. Hops are the trademark of Double Dry Hopped style. Together with Alex Lawes, the founder and main brewer at Whiplash brewery from Ireland, we have decided on a selection of hops. We have added not too much of Columbus variety to produce some bitterness to this intense style. Then, we added loads of the tropical hop variety of Simcoe to the whirlpool. Next, double hopping with the use of our HopGun (our state-of-the-art equipment for cold-press extraction of ether oils). The first dry hopping occurs during the fermentation process, when hop oils biotransformation occurs thanks to active yeast strains) and the other one, traditionally during the ageing process. For the second dry hopping, we have added intensely aromatic and fruity hop varieties of Mosaic and Galaxy.
In total, we have used over 3 kilos of hops per one hectolitre of ready beer (30 grams per litre) Never before have we used more!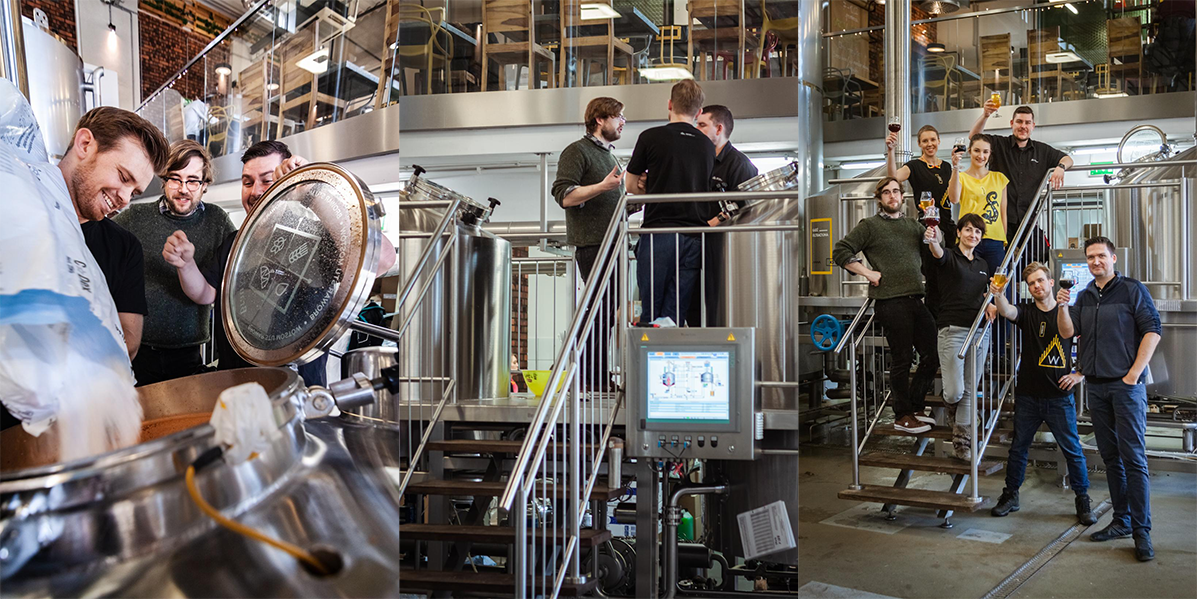 We have made a well-informed choice to release our latest brew in a can. Contrary to popular beliefs, a can is the best possible container to store beer. It preserves its original freshness and flavour. And most importantly, it is made of aluminium that can be recycled forever.