Tap Takeover in Barcelona as part of the WRCLW – NaparBCN Bridge
One of the most amazing pubs in the world. Similarly to ours, there is a pub next to the brewery. The NaparBCN has been rated as the best NEW pub in Spain by RateBeer. Naparbier is a legendary brand in Spain. The pub and restaurant have been designed by Lázaro Rosa-Violán, an internationally renowned architect from Spain who has already earned a name for himself as the Almodovar of design: www.lazarorosaviolan.com/en. The architect's works have been appreciated by critics around the world. He's known for uncompromising ideas. His design for Naparbier takes your breath away. Over your head there are 7 huge tanks installed and connected directly to taps.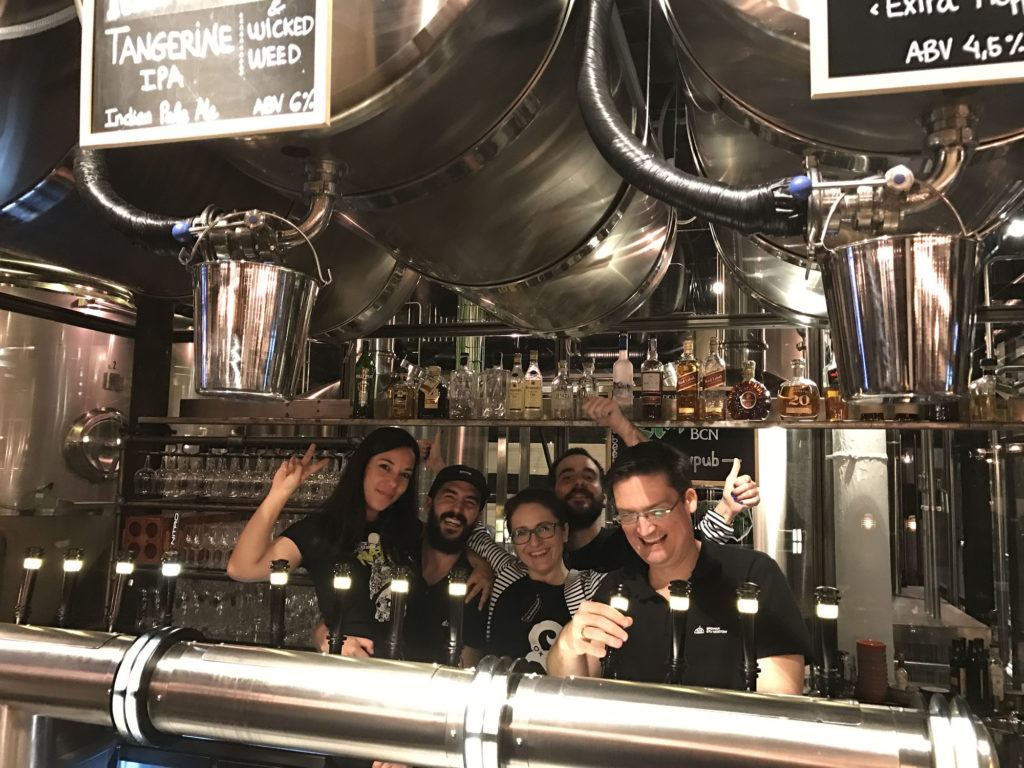 Steel, bricks, wood are contrasted with soft materials to seat on. Excellent light and tailor- made furniture. The space is filled with intriguing details, among them skulls, the trademark of Naparbier. The industrial feel attracts visitors. More about the architect at: www.lazarorosaviolan.com/en/projects/naparbier-barcelona- spain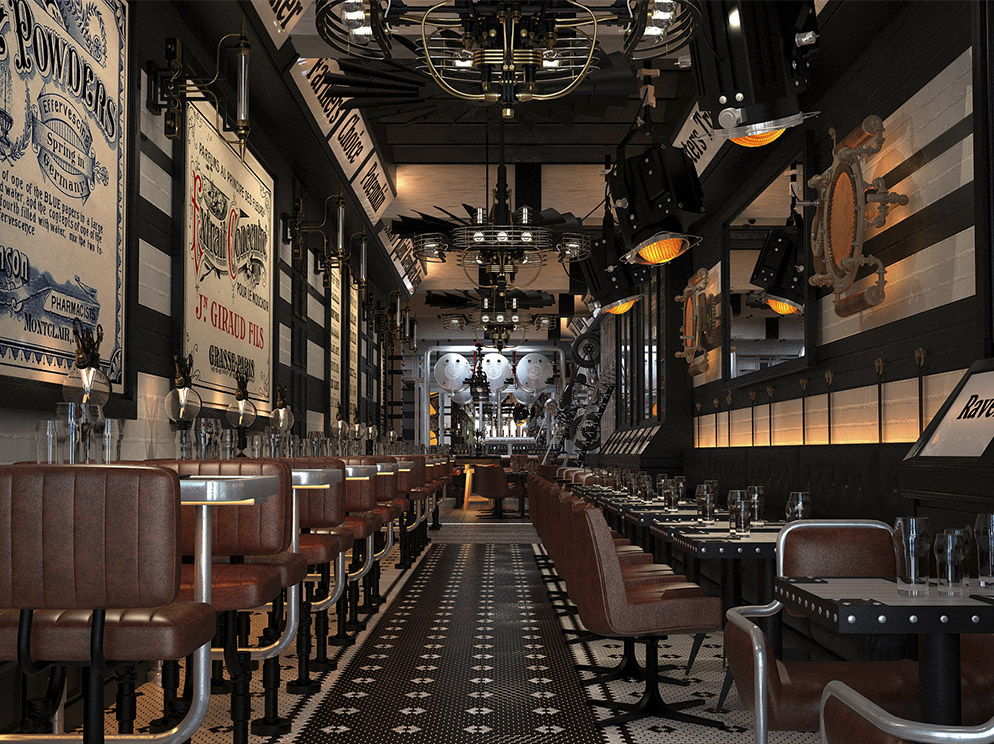 More photos at: https://pl.pinterest.com/pin/436004807659445005/
The design is a source of inspiration for brewers and chefs who serve seasonal Catalan menu.
We see eye to eye with Naparbier: high quality ingredients; surprising recipes; state-of- the-art equipment; being inspired by local identity, and most of all, serving beer which goes so naturally with everything we eat.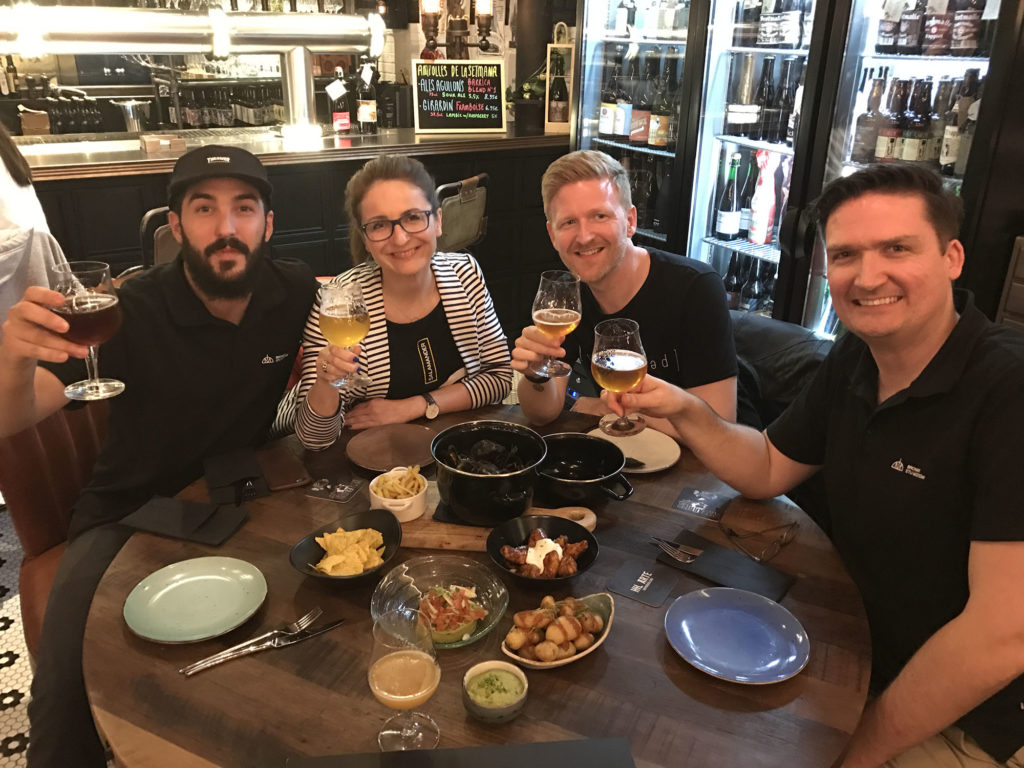 Magic; a big promotion of craft, and a must see in Barcelona.